Golf Packages in Lanaudiere
Maximize your seasons by booking a golf package at our Golf course!
On site, you will find an exceptional mountain golf course, boutique and restaurant, a welcoming inn with cozy rooms and a swimming pool, all located in the heart of incredible nature.
You will also have the option of renting a comfortable condo or a luxury condo for your golf stay in the beautiful region of Lanaudière.
Our featured golf packages:
starting at $160.05 per person
This Golf Package includes : 
1 night
1 continental breakfast
1 round of golf with cart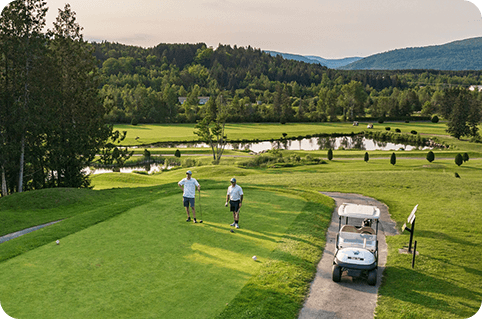 Starting at $226.75 per person
This Golf Package includes : 
1 night
1 continental breakfast
1 round of golf with cart
1 3-course table d'hôte dinner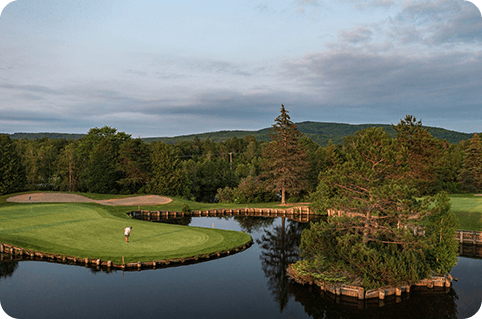 tarting at $298 per person
This Golf Package includes : 
1 night
1 continental breakfast
2 rounds of golf with cart
1 3-course table d'hôte dinner